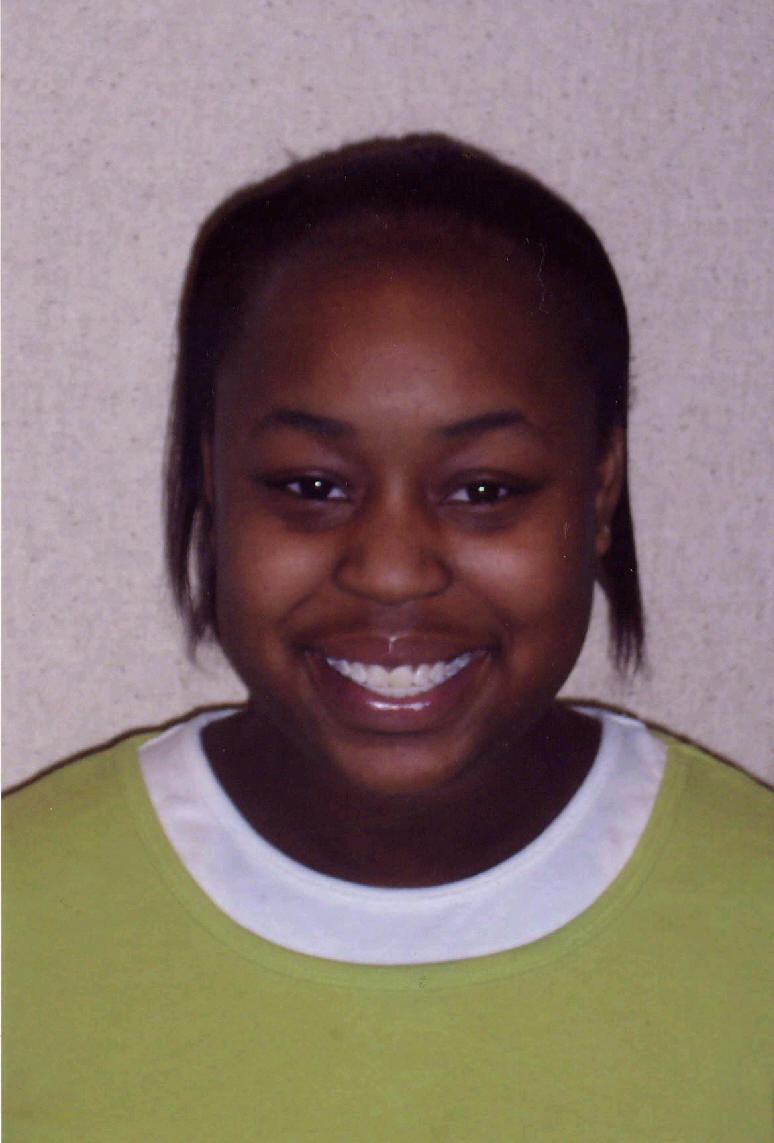 TYESHA RICHARD
(JANUARY 2006)

Tyesha Richard of Flint has been selected as the
Judge Marable's Student of the Month for January 2006.
Tyesha is 15 and a 10th grader at Northern High School. Tyesha is looking forward to a career as a medical assistant. Her extra-curricular activities at school include participating in the Genesee County Science Fair, youth choir, the tennis team, and drama. Tyesha is an honor roll student, and has received awards for academics, perfect attendance, and citizens.
Her interests include fishing, bowling, roller skating, swimming, attending Christian camp at Riverside Tabernacle, reading, writing, singing, and performing volunteer work in the community. Tyesha is the daughter of Kenneth and Catherine Richard of Flint.